SURROUND YOURSELF WITH ... WHOM?
I am sure you have heard the saying"surround yourself with good people". But what does that really mean?
Relationships are the key to success. When it comes to business, the more people you know the better. Is that really true? Or is less more? Also struggling to stay in touch with everyone can be difficult. In time, you will realize that there are some that become a priority and others that you may have to weed out. 
So who stays and who goes?
Surround Yourself With People Who Have Strong Work Ethics
Strong work ethics include the following:
Punctuality
Focus
Dedication
Professionalism
A desire to improve
Initiative
Productivity
People who have strong work ethics are the movers and the shakers. They are the people who get things done. They will do what they say and say what they do.  
They will also help you set high standards for yourself. You can learn from their example. This will inspire you and help you achieve your goals.
If you hang around people who don't have a strong work ethic, you may find yourself wasting your time waiting for them to make the next move only to find it never happens.
Surround Yourself With People Who are Knowledgeable and Experienced
It always pays to surround yourself with people who have knowledge and experience in your industry. They will benefit you in the following ways.
They will teach you new things
They will introduce new perspectives that instill a sense of open-mindedness
They will motivate you to achieve your goals
They will give you worthwhile advice
Their experience will reduce your arrogance and instill a sense of humility
They will inspire a sense of self-awareness, so you better understand yourself and those around you.
Surround Yourself With People Who are Diplomatic and Tactful
A person who is diplomatic and tactful will have the ability to treat others fairly and overlook personal biases and beliefs. They will use the appropriate amount of discretion, sympathy, and empathy in every situation. This is so important in today's world of business where diversity and inclusion are becoming a major focus.
You can benefit by surrounding yourself with people who are diplomatic and tactful because they tend to communicate well. They truly listen to what you have to say and make you feel satisfied with professional outcomes. They will set you on a trajectory to long term success.
People that are diplomatic and tactful also serve as great professional examples. They will teach you to you navigate difficult situations. After seeing how they work, you will be better able to deal with conflict effectively.
Surround Yourself With People Who are Honest and Straightforward
Let's face it, there's a lot of dishonesty in the world of business. Working with people that are honest and straightforward can be like a breath of fresh air.
Being honest comes with its share of pros and cons. For example, an honest person will let you know their opinion whether it's good or bad. Sometimes, that can be hard to take.
But if you are open to what they have to say, you will take their words to heart and use them to improve.
And honesty can pay off in other ways. It's more than just giving a straightforward opinion of your work. It will also come across in other aspect of your profession.
An honest person will be more likely to do what they say. They provide a sense of transparency to everyone around them. This allows them to make better business and personal decisions.
Surround Yourself With People Who are Loyal and Trustworthy
Loyalty is a valuable trait to look for in colleagues and employees. You can count on someone that is loyal. They will stick with you through thick and thin.
Let's look at some examples where loyalty pays off.
Employee Loyalty: It's great to find an employee that's loyal to your company. This eliminates time and money you may have to spend in the hiring and training process. Loyal employees also tend to be happier and more productive.
Customer Loyalty: As a business, you can't do better than customer loyalty. A loyal customer will buy your products on an ongoing basis helping you maintain a thriving enterprise.
Colleague Loyalty: A colleague that's loyal will have your back when you need it. They will always have kind words to say about you.
Trustworthiness is also important. While it's similar to honesty, it's not the same. It's more about trusting someone to do their job, be truthful about mistakes, and honest with money. It means you can count on that person to take care of things without having to micromanage.
Surround Yourself With People Who are Calm and Levelheaded
When stressful business situations occur, it's easy to lose your temper. And if everyone else around you is losing their tempers as well, it only makes matters worse.
Someone who is calm and level-headed will be the voice of reason when emergencies arise. They will help you stay focused so you can make sound decisions. They will get you out of crisis mode and bring you back to solid ground.
Surround Yourself With People with a Good Sense of Humor
Work can get boring and ho-hum. Having someone funny in the office can lighten the atmosphere considerably. They can bring perspective to bleak situations.
We've all heard the expression laughter is the best medicine. There's a reason why that's' true.
Laughter leads to an intake of oxygen-rich air that stimulates your organs and releases endorphins in your brain. It increases your heart rate and blood pressure decreasing your stress response and promoting feelings of relaxation. It stimulates circulation and muscle relaxation to reduce stress.
There are also many long-term benefits of laughter. The chemical reactions it promotes may improve your body's immunity. It may cause the body to release its own natural painkillers to reduce pain. It also improves mood and increases personal satisfaction.
Additionally, people with a sense of humor tend to be smart and witty. Therefore, it makes perfect sense that you would want them in your workspace.
Surround Yourself With People Who are Well Connected
Then there are those who are social butterflies and seem to know everyone. These are the people who you can start brainstorming with and they are sure to say, "I've got a guy (or gal)". They are especially worthwhile to have around if you are not so extraverted.
If you hang around these people long enough, eventually you will become as well connected as they are.
Who You Don't Want in Your Life
We're not saying that you should merely gravitate to people who are advantageous to your business. But when you think about it, do you really want to be around people who are not trustworthy and honest? And who don't have a strong work ethic?
Basically, those without many of these key characteristics tend to be toxic. They may say nasty things behind your back or to your face. They will ultimately drag you down having harmful effects on your personal and professional life.
These are the types of people you will want to avoid.
The next time you are looking for people to work with, make sure they have the characteristics listed above. They will give you the strength and motivation you need to be successful. What traits do you look for when you're choosing your future colleagues?
Surround yourself with ... whom? in a Nutshell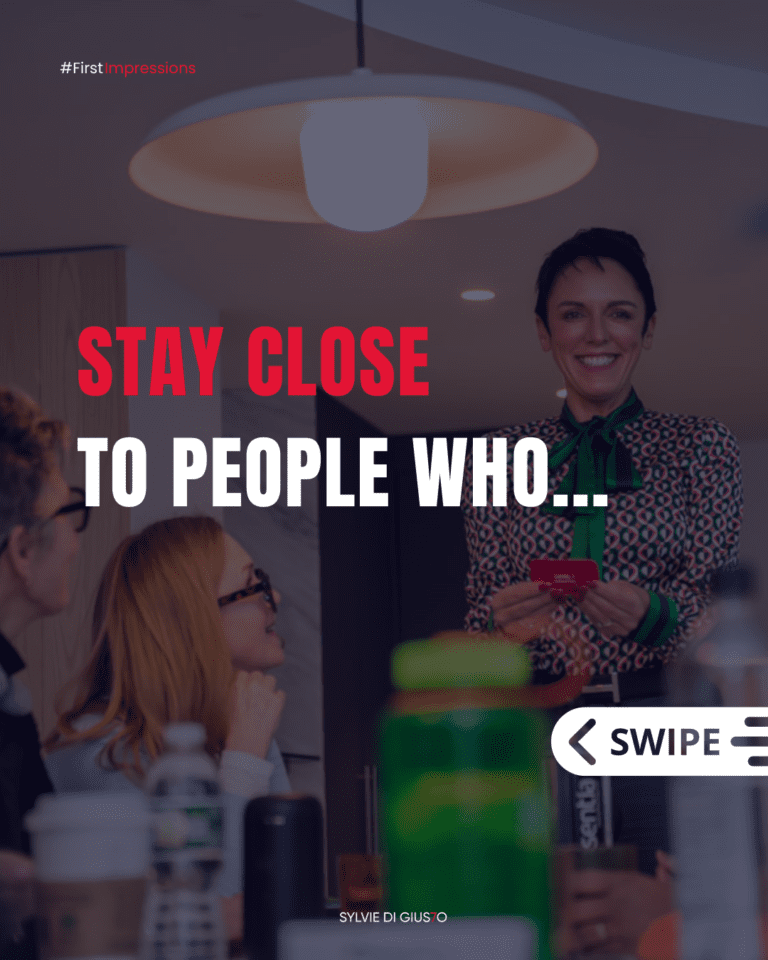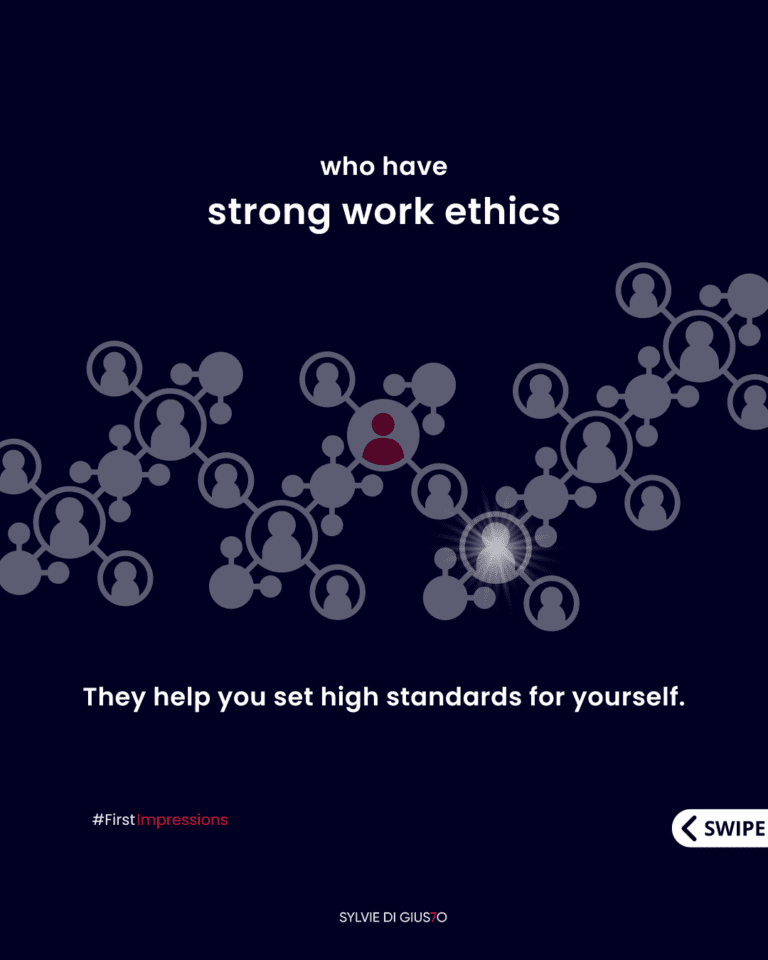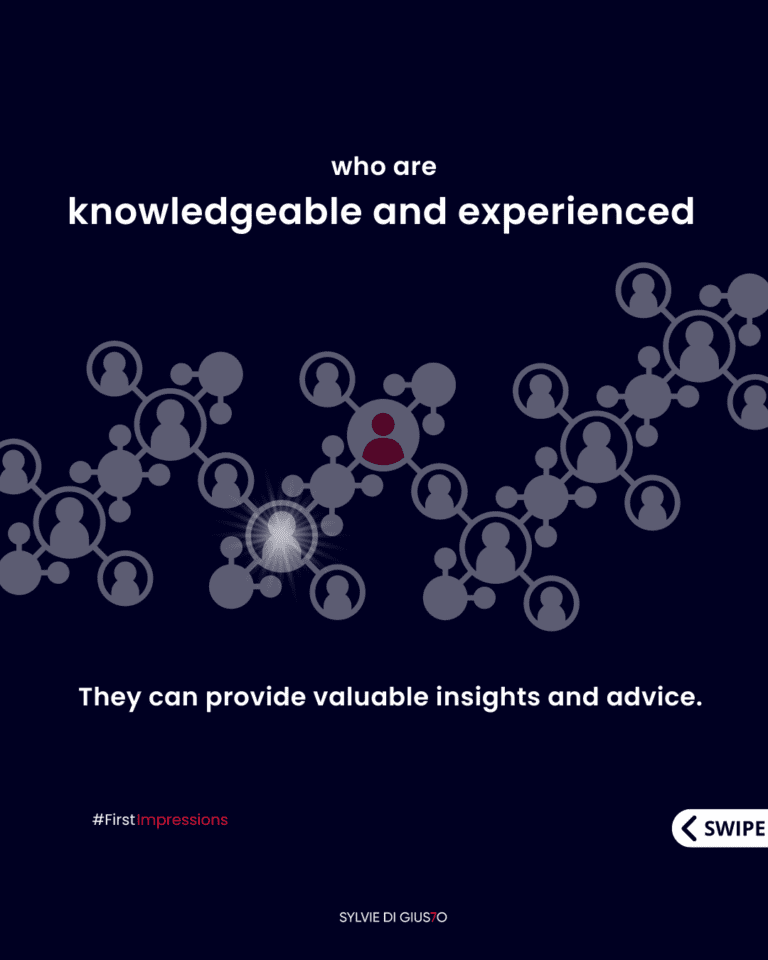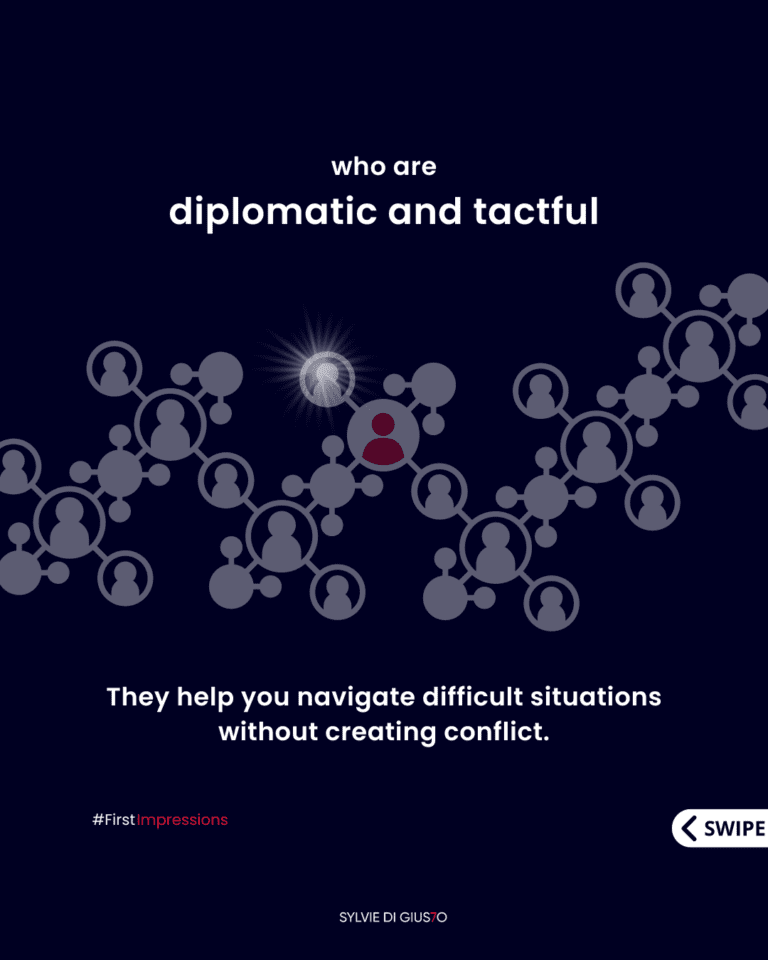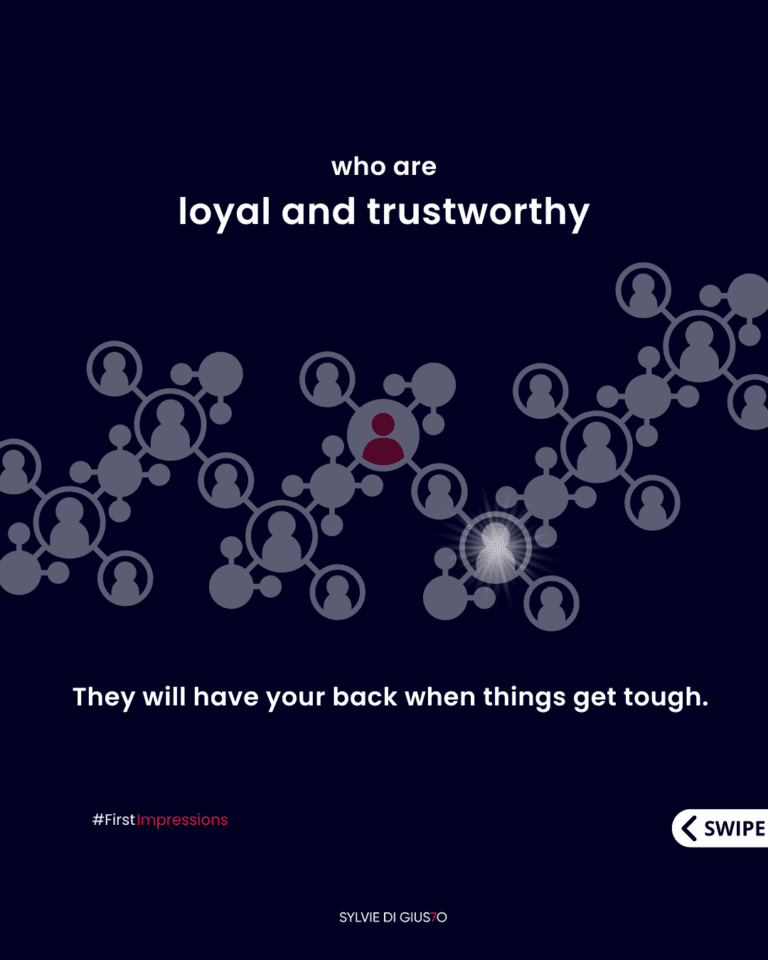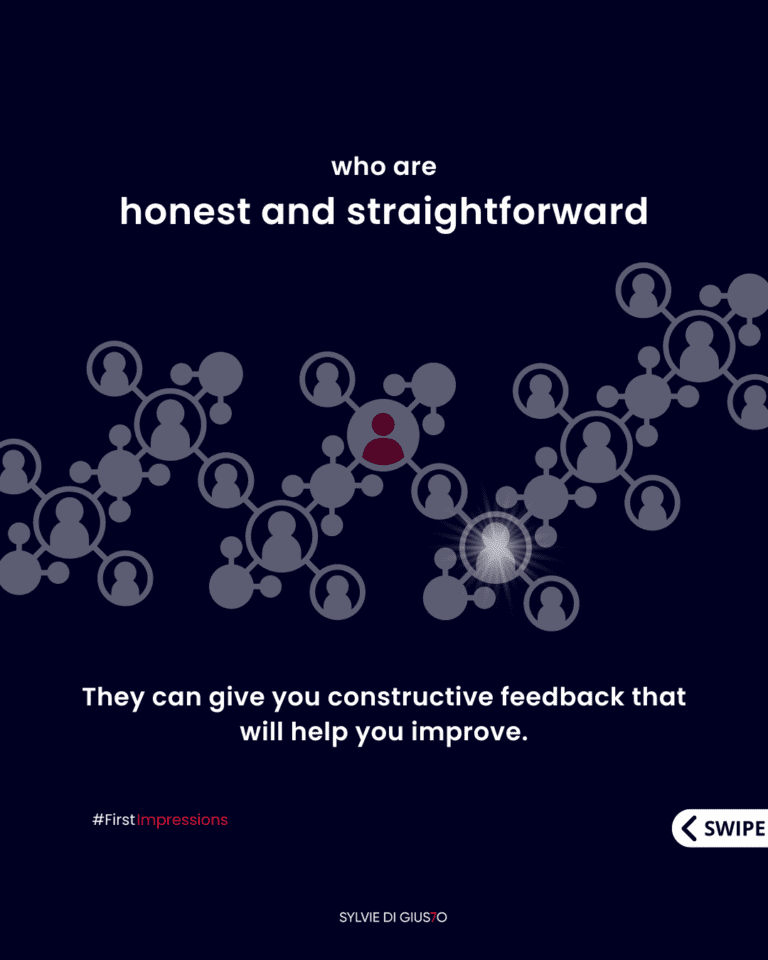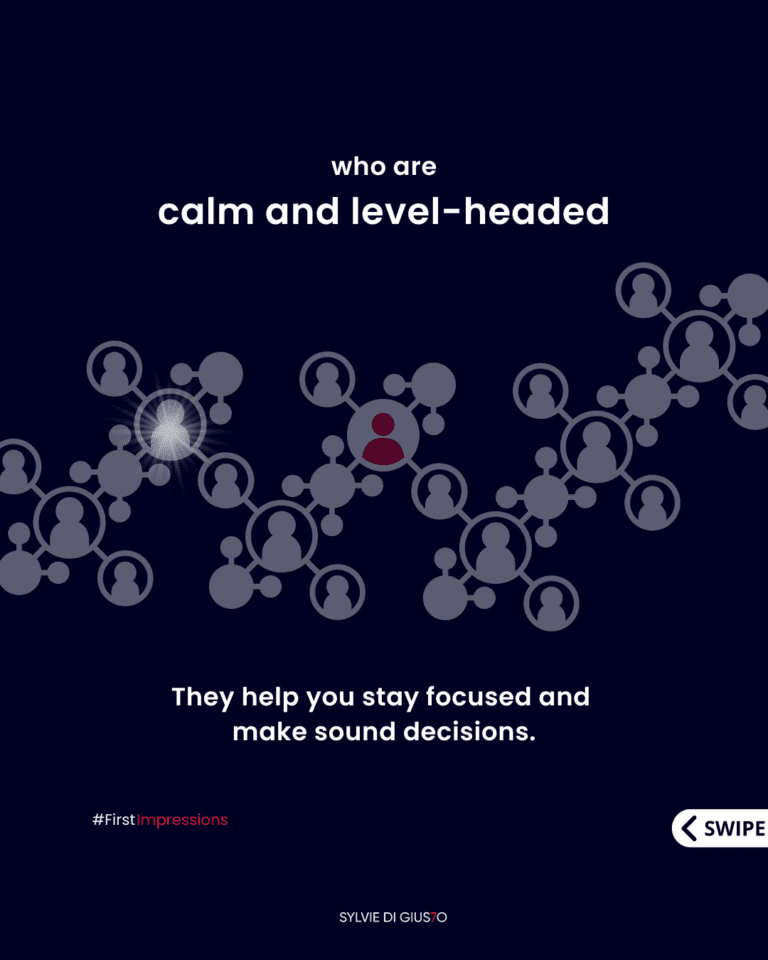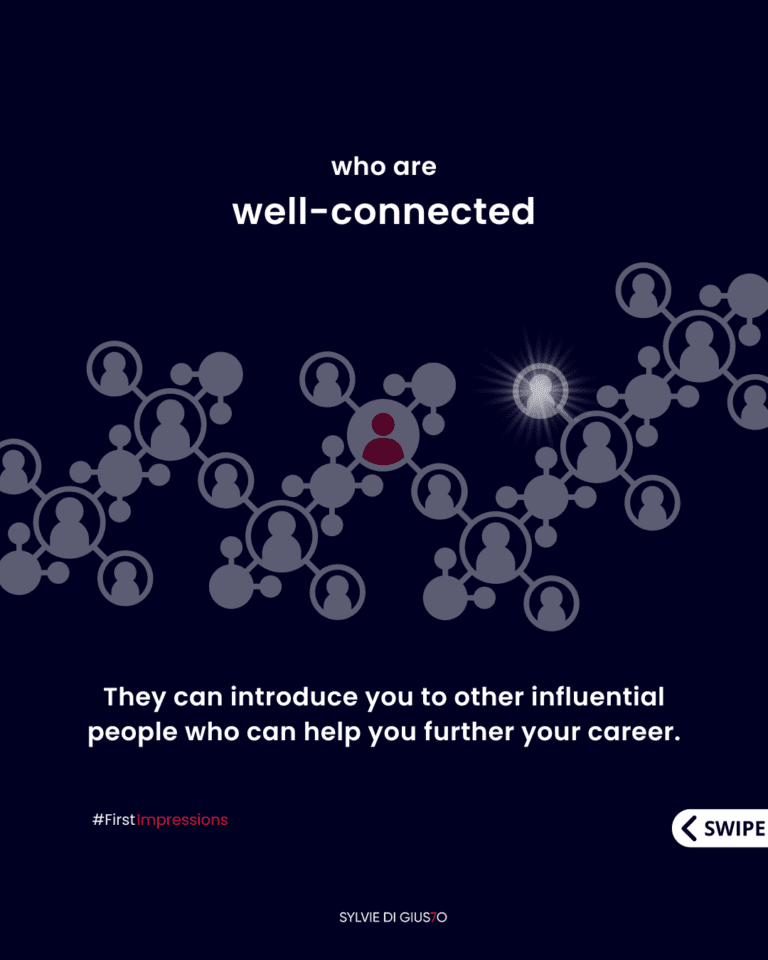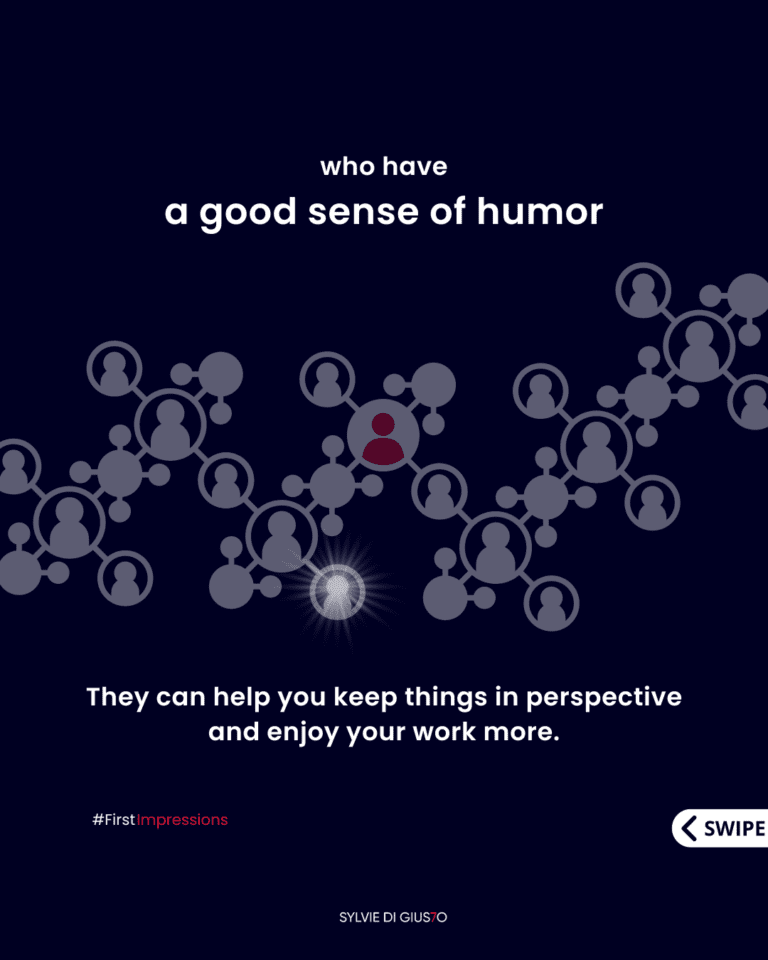 PS: Interested in more content like this? Make sure to follow me on Instagram. It's where I visualize and publish my thoughts daily. I hope to see you there.