Here are some tips for you
In our lives, we are taught that judging others is not a good thing. After all, we've heard the expression, 'judge not lest ye be judged'. But when it comes to business, we must be concerned about what others think of us, especially our clients.
There's another expression to consider in business. The customer is always right. If the customer is displeased by what they are seeing, they may choose not to work with your company. This would negatively affect your bottom line and your company's success.
So what can we do to put our best foot forward? Here are a few suggestions.
Appearance
A few minor changes can improve your appearance considerably. Here are some helpful tips:  
Practice good hygiene by brushing your teeth, showering, and using deodorant
Groom your hair and nails. Trim your nails, so they don't grow too long and keep your hair neat and frizz-free.
Stick to neutral colors. Bright colors can be fun. But if you are unsure how to coordinate and still look professional, neutrals are a better bet.
Remove or cover tattoos and body piercings. Tattoos and body piercings are becoming more 'the norm', but if you work in a professional industry, you may want to take piercings out and keep tattoos covered.
Behavior
Here are some suggestions that ensure you are on your best behavior in front of clients.
Matters may come up that stress you out. However, it's important to keep your cool and not lose your temper.
Maintain eye contact when speaking. This is a sign of honesty and transparency.
Be honest with yourself when receiving criticism. Rather than having a negative attitude, think of the improvements you can make.
Your morals and beliefs may not always be in line with your client's morals and beliefs. But it's best to maintain an attitude that shows you are on the same page. If there are any potential disagreements or conflicts, leave them out of the conversation.
Communication
The way you communicate with others is very important. Here are some tips that will help your communication skills.
Pay attention to your tone, so you always sound professional and never condescending.
Listen to clients by asking questions. Refrain from talking over them.
Use proper grammar. Not everyone has the best grammar, but poor grammar can be detrimental to business. Consider taking a class if necessary.
Pay attention to your use of jargon and industry-specific language. Avoid using overly complicated terms if you think your client will be unable to understand them.
Be clear and concise. Some ideas are more complex to explain than others, but you should always strive to use the simplest language and the fewest words possible.
Approach sensitive topics in a sensitive manner. Some things are more difficult to express than others, but if you are open in your communication, you will make things more comfortable for everyone.
Body language is something you need to pay attention to. Make sure your mannerisms are in line with the ideas you are expressing.
Digital Footprint
It's important to maintain professionality in your virtual image. If your online persona isn't all it should be, here are some recommended quick fixes.
Your social media should establish you as a professional. It's okay to post a few pics of fun family times. But a picture of you and your buddies drunk may not be the best personal representation.
Keep in mind that people may google you to find out about you before they sign up for your services. If they find unfavorable pictures or information, it could be detrimental to your career. Fortunately, there are ways to control what others see about you across Google services. You may want to take some time to do some editing to your account.
Your digital footprint is also about the things you write online. To look as professional as possible, you should always use proper grammar and refrain from using slang.
Your profile pictures should reflect your personal brand. Think of what you are wearing, how you are posing, and the quality of your photos.
Emails are another online consideration. Make sure they are well-written, clear, and concise. You must also be careful about the attachments you are sending. They should not be too large to clog up your inbox. You should also be careful when sending confidential attachments, as they can be shared by others.
Environment
It's important that your environment puts you in the best light. Here are some tips that will help you improve your environmental issues.
Keep your office neat, clean, and organized. Limit the personal items in your space. If you have any personal items in your workplace, make sure they are tasteful.
Your environment refers to the people you surround yourself with. Your colleagues, mentors, and family should reflect well on your professional image.
It's important to attend networking events that support your profession.
The people around you will judge you, like it or not. But if you make the proper efforts, you will always come across as looking your best. 
What steps will you be taking to ensure you always project a stellar image? 
Are you worried about being judged at work in a nutshell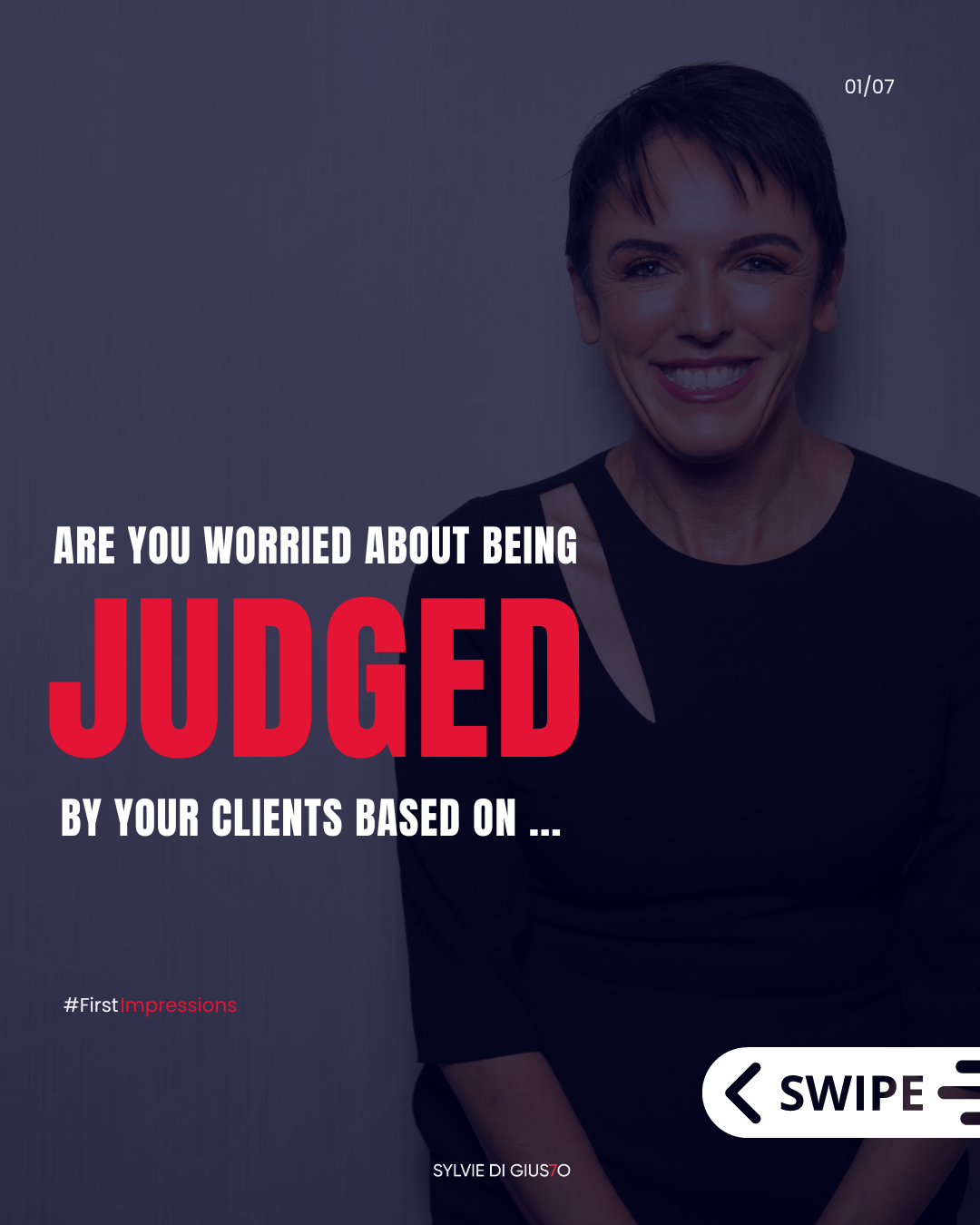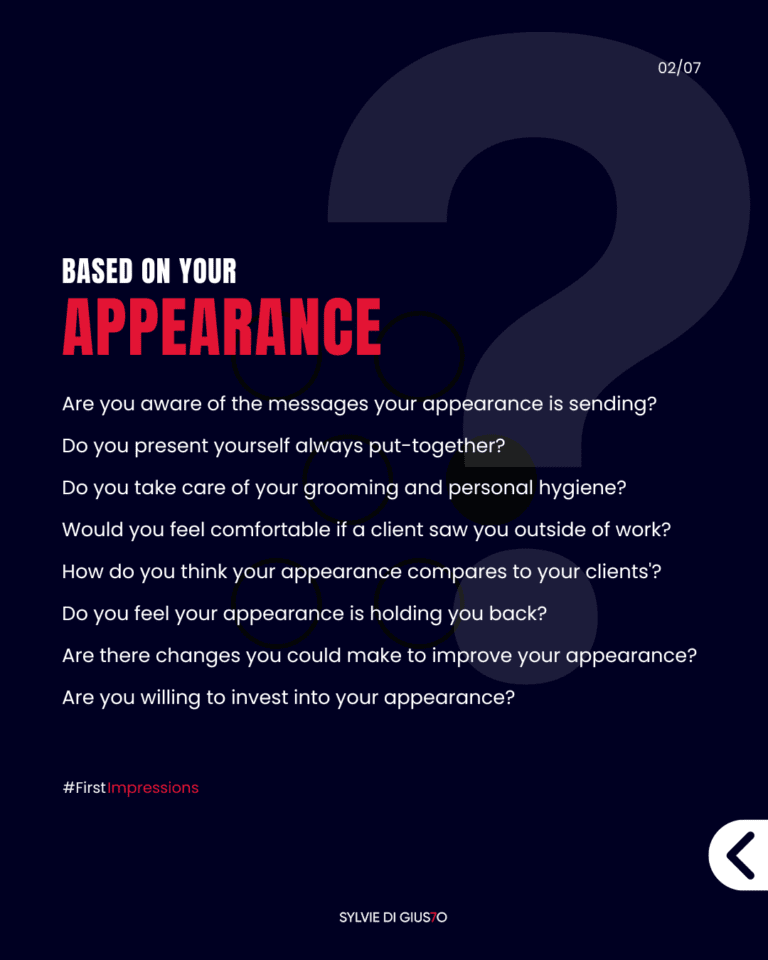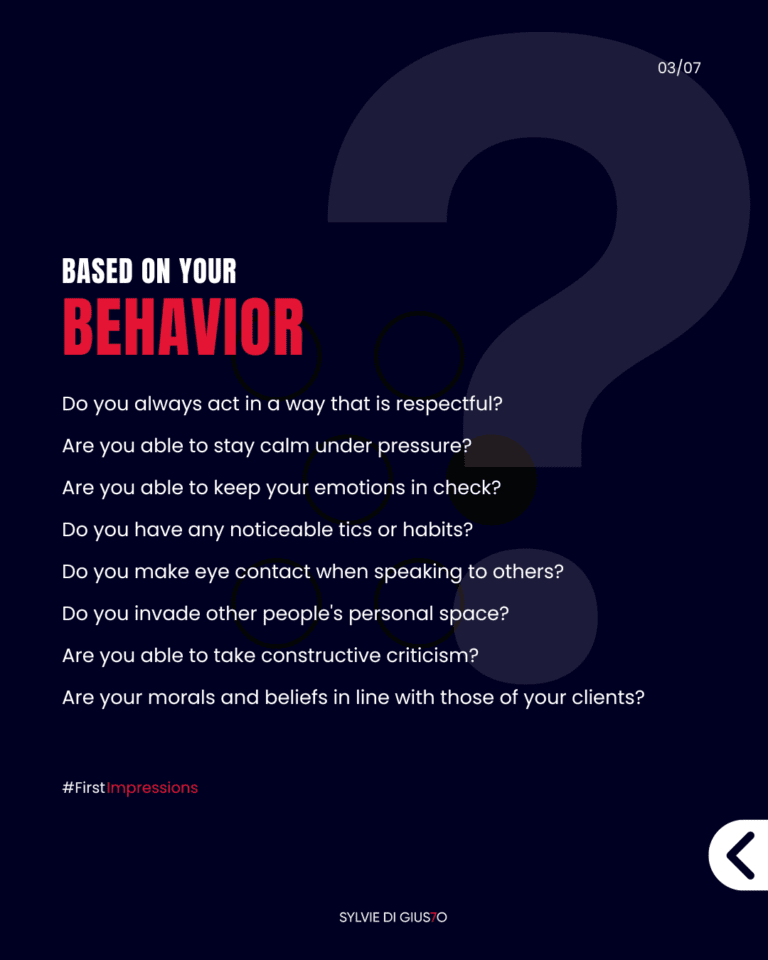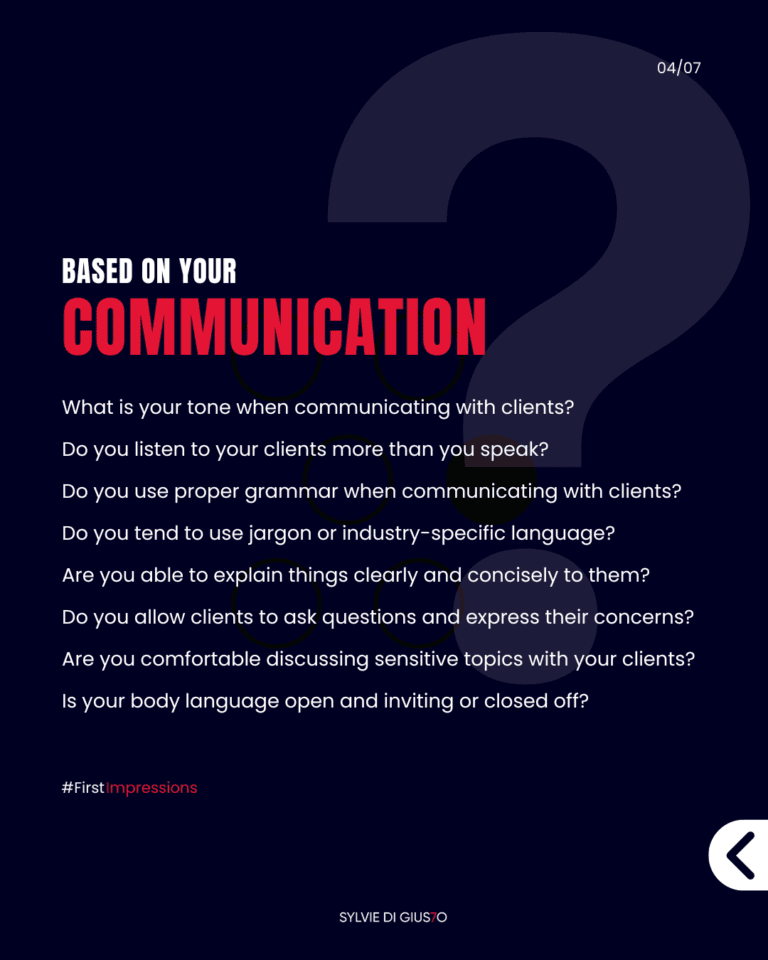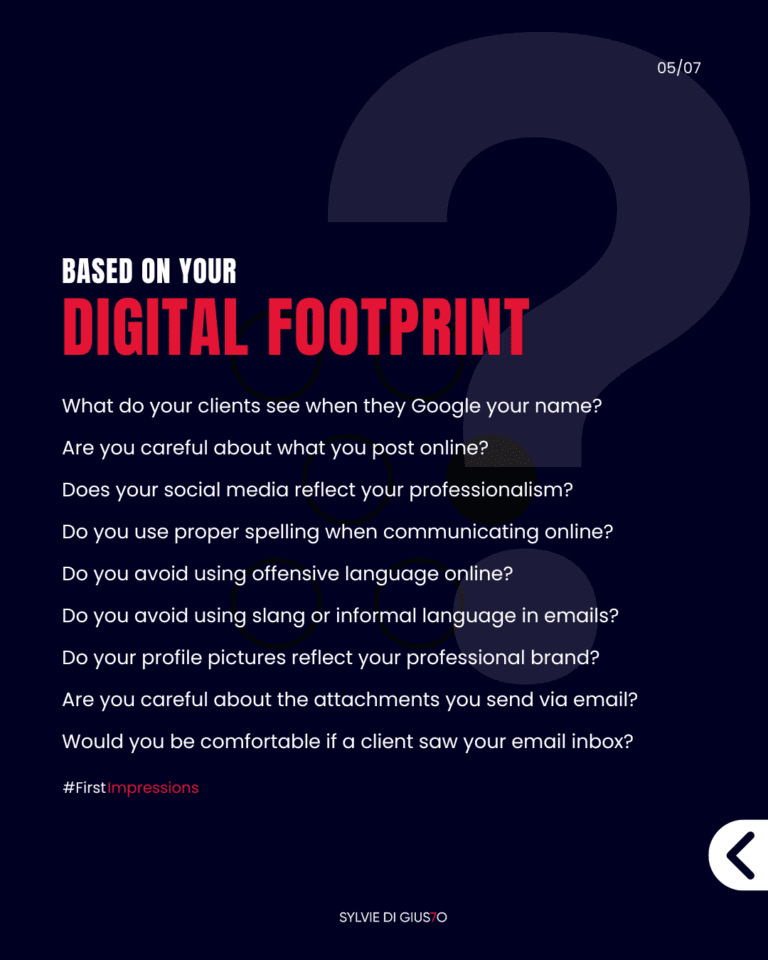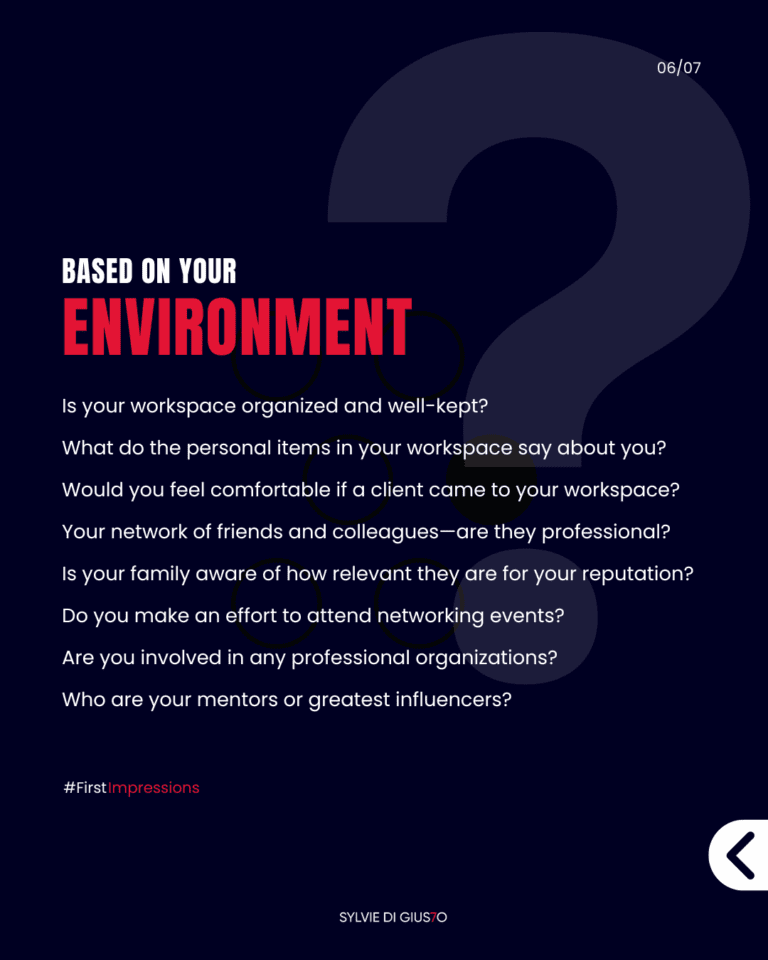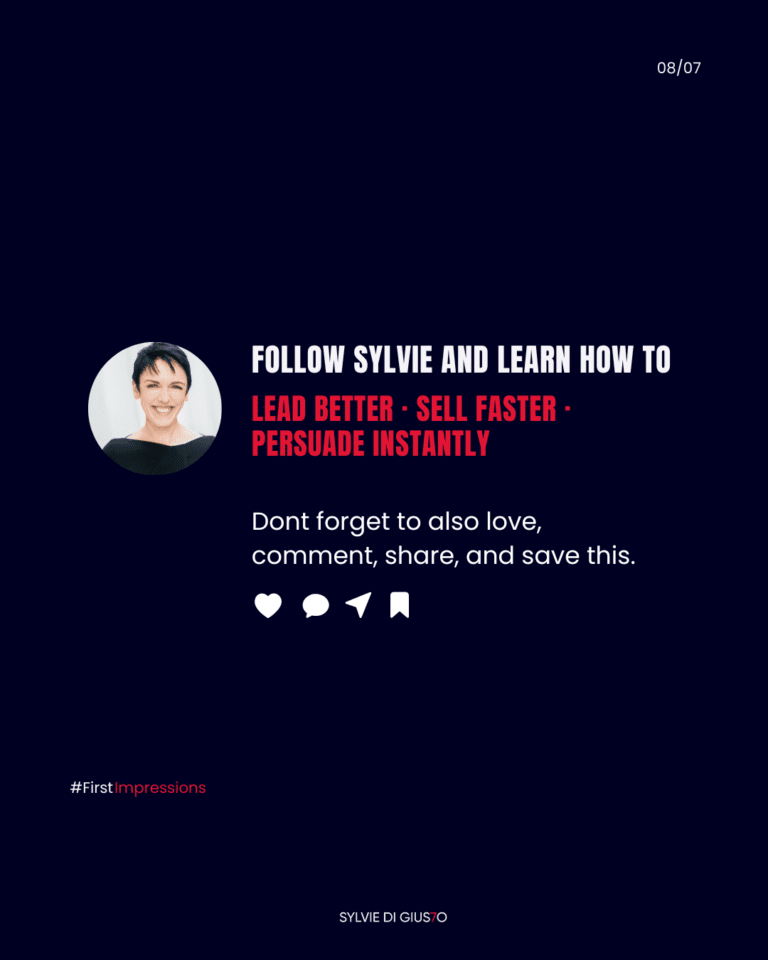 PS: Interested in more content like this? Make sure to follow me on Instagram. It's where I visualize and publish my thoughts daily. I hope to see you there.