Break the Ice, Not the Vibe
36 Memorable Introductions
The introduction—a moment that can either make you the star of the show or just another face in the crowd. It's the pivotal juncture where paths cross, and destinies are subtly shaped. It's not just a fleeting moment; it's a critical crossroads that can either catapult you into the limelight or relegate you to the shadows.
Think of it as the "Big Bang" of your interpersonal universe. So, let's delve into the intricate anatomy of a successful, meaningful, and unforgettable introduction to understand why it holds such monumental significance.
The Psychological Underpinnings
From a psychological standpoint, the introduction is a goldmine of first impressions. If you follow me, you already know that it takes just 7 seconds for someone to form an opinion about you. In this blink-and-you-miss-it timeframe, people are subconsciously evaluating your confidence, credibility, and charisma. A well-executed introduction can tip these scales in your favor, creating an immediate sense of trust and likability.
The Social Currency
In the social marketplace, your introduction is your currency. It's what you trade for attention, interest, and engagement. A compelling introduction can make you someone people want to invest their time and energy in. On the flip side, a bland introduction devalues your social stock, making it less likely for people to engage with you meaningfully.
The Narrative Control
Your introduction is also your first opportunity to control the narrative about who you are. It's your opening statement in the court of public opinion. A strong introduction allows you to set the tone, establish your unique identity, and steer the conversation in a direction that aligns with your goals or interests. In essence, you're laying down the first chapter of your story, and you want it to be so compelling that people can't wait to read the rest.
The Ripple Effect
Think of your introduction as the pebble tossed into the lake of social interactions. The ripples it creates can extend far beyond that initial splash. A memorable introduction can lead to fruitful relationships or career opportunities. You're opening a door—a door to new relationships, opportunities, and a better understanding of yourself. Make sure it's a door people want to walk through. 
| INSTEAD OF ... | .... YOU COULD SAY |
| --- | --- |
| Hi, I'm John. Nice to meet you. | Hello, I'm John, the guy who's on a quest to make the best homemade pizza. Pleasure to meet you! |
| I'm just here to see what this event is about. | I'm here to explore new perspectives and hopefully make some lasting connections. |
| Well, that's me. Nice talking to you. | That's a little about me. I'd love to hear your story too! |
| INSTEAD OF ... | .... YOU COULD SAY |
| --- | --- |
| I work in IT. | By day, I'm a cybersecurity wizard, safeguarding companies from hackers. |
| I'm a teacher. | I shape young minds and future leaders as an elementary school teacher. |
| I'm a student. | I'm a psychology major, delving into the mysteries of the human mind. |
| INSTEAD OF ... | .... YOU COULD SAY |
| --- | --- |
| I enjoy hiking. | I'm an avid hiker who conquers a new trail every weekend. |
| I'm into photography. | I capture life's fleeting moments through the lens of my camera. |
| I enjoy cooking. | I'm a culinary explorer, always on the hunt for the next exotic flavor. |
| INSTEAD OF ... | .... YOU COULD SAY |
| --- | --- |
| I went to XYZ University. | I honed my analytical skills with a degree in Computer Science from XYZ University. |
| I studied history. | I delved into the past with a major in history, unraveling the stories that shaped us. |
| I have a Master's degree. | I expanded my horizons with a Master's in Environmental Science, focusing on sustainable practices. |
Personal Goals or Aspirations
| INSTEAD OF ... | .... YOU COULD SAY |
| --- | --- |
| I want to be successful. | I'm on a journey to redefine success by balancing work, health, and family. |
| I want to make a difference. | I aspire to leave a lasting impact by advocating for mental health awareness. |
| I'm aiming for a promotion. | I'm eyeing the next rung on the career ladder, equipped with a plan and the drive to get there. |
| INSTEAD OF ... | .... YOU COULD SAY |
| --- | --- |
| I'm from New York. | I hail from the bustling streets of New York, the city that never sleeps. |
| I'm from a small town. | I come from a quaint little town where everyone knows your name. |
| I'm from overseas. | I bring a dash of international flair, originally hailing from Paris. |
| INSTEAD OF ... | .... YOU COULD SAY |
| --- | --- |
| I have two kids. | I'm the proud parent of two future astronauts—or artists, they're still deciding. |
| I'm married. | I'm happily navigating the adventure of marriage with my best friend. |
| I'm single. | I'm enjoying the single life while focusing on personal growth. |
| INSTEAD OF ... | .... YOU COULD SAY |
| --- | --- |
| I'm working on something. | I'm currently spearheading a project that aims to bring clean water to remote communities. |
| I have a side hustle. | I'm nurturing a side hustle that turns scrap metal into art. |
| I'm writing a book. | I'm penning a mystery novel that I hope will keep readers on the edge of their seats. |
| INSTEAD OF ... | .... YOU COULD SAY |
| --- | --- |
| I believe in doing good. | I'm a firm believer in the power of kindness and strive to make a positive impact every day. |
| I value honesty. | Honesty is my compass, guiding me in all my interactions and decisions. |
| I'm spiritual. | I find my balance through a blend of mindfulness and spiritual practices. |
| INSTEAD OF ... | .... YOU COULD SAY |
| --- | --- |
| I can play the guitar. | I can strum the guitar in a way that makes even the strings blush. |
| I'm good at math. | I can solve equations faster than you can say 'Pythagoras.' |
| I can speak multiple languages. | I'm a polyglot who can order coffee in five languages—and counting. |
| INSTEAD OF ... | .... YOU COULD SAY |
| --- | --- |
| I love to travel. | I'm a globe-trotter who's left footprints on five continents and counting. |
| I've been to Europe. | I've sipped espresso in Rome and danced in the streets of Barcelona. |
| I like road trips. | I'm a road warrior who finds joy in the journey, not just the destination. |
| INSTEAD OF ... | .... YOU COULD SAY |
| --- | --- |
| I'm unemployed. | I'm in a career transition phase, exploring new opportunities to make an impact. |
| I'm going through a divorce. | I'm navigating a new chapter in my life, focusing on personal growth and happiness. |
| I dropped out of college. | I took the road less traveled in education, learning through hands-on experience. |
In a world teeming with people, standing out is no longer an option—it's a necessity. A unique introduction is not just a conversation starter; it's a memory maker. It's the difference between being a fleeting encounter and becoming a lasting thought in someone's mind.
The Hidden Gems Within You
Often, we underestimate the power of our own stories, talents, and quirks. You might think that being a polyglot or having a knack for solving complex equations is just "normal" for you, but for someone else, it could be fascinating. These unique traits are your social currency, your "fair advantage" in the marketplace of human interaction. They add a distinct flavor to your persona, making you memorable and relatable.
The Art of Revealing
Being selective about what you reveal in your introduction is an art. It's about striking a balance between mystery and openness. While you don't want to lay all your cards on the table right away, sharing a nugget of unexpected information can pique curiosity and invite further conversation. This can be especially powerful when you turn potentially negative information, like being in a career transition, into a positive by framing it as an opportunity for growth and exploration.
Discover Your Fair Advantage
If you're unsure about what makes you unique or how to articulate it, I recommend grabbing my book, "Discover Your Fair Advantage." It's a deep dive into identifying your unique traits and leveraging them effectively.
Always remember, your introduction is more than just a polite formality; it's a snapshot of your identity. It's your chance to showcase what makes you, well, YOU. So the next time you find yourself in a room full of strangers, remember: you're not just introducing yourself; you're unveiling your brand. Make it a brand people want to know more about.
Let me introduce … myself
PS: Below, you'll find my video introduction. While the art of the spoken and written introduction may differ, the essence remains the same: to leave a lasting impression. So go ahead, click play, and let's make this introduction a memorable one!
36 MEMORABLE INTRODUCTIONS IN A NUTSHELL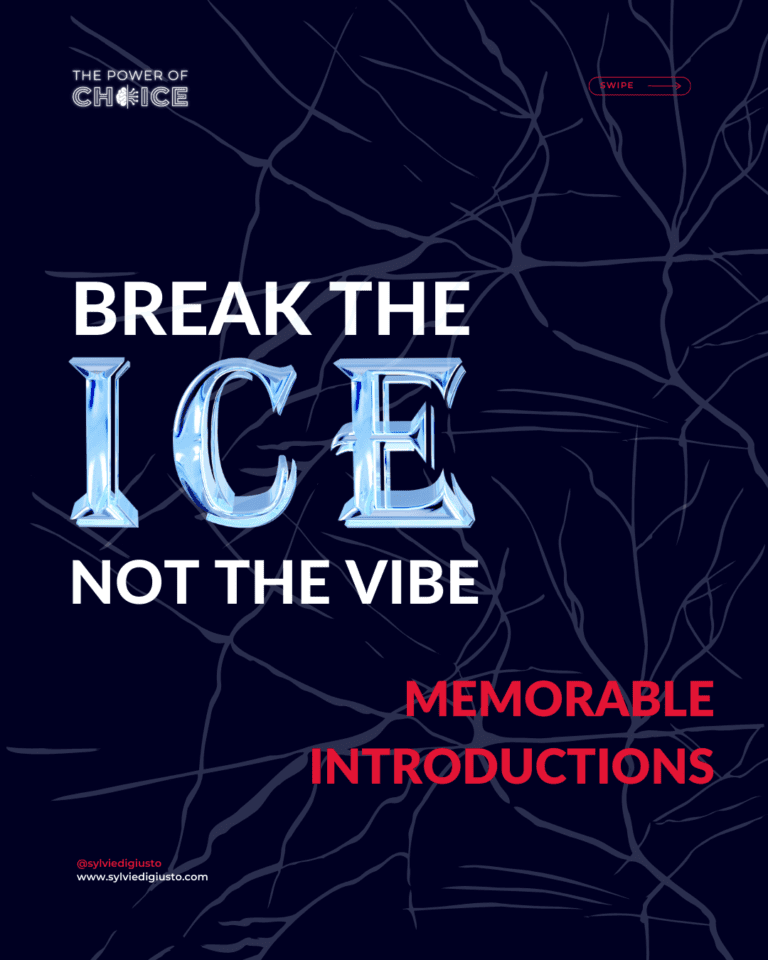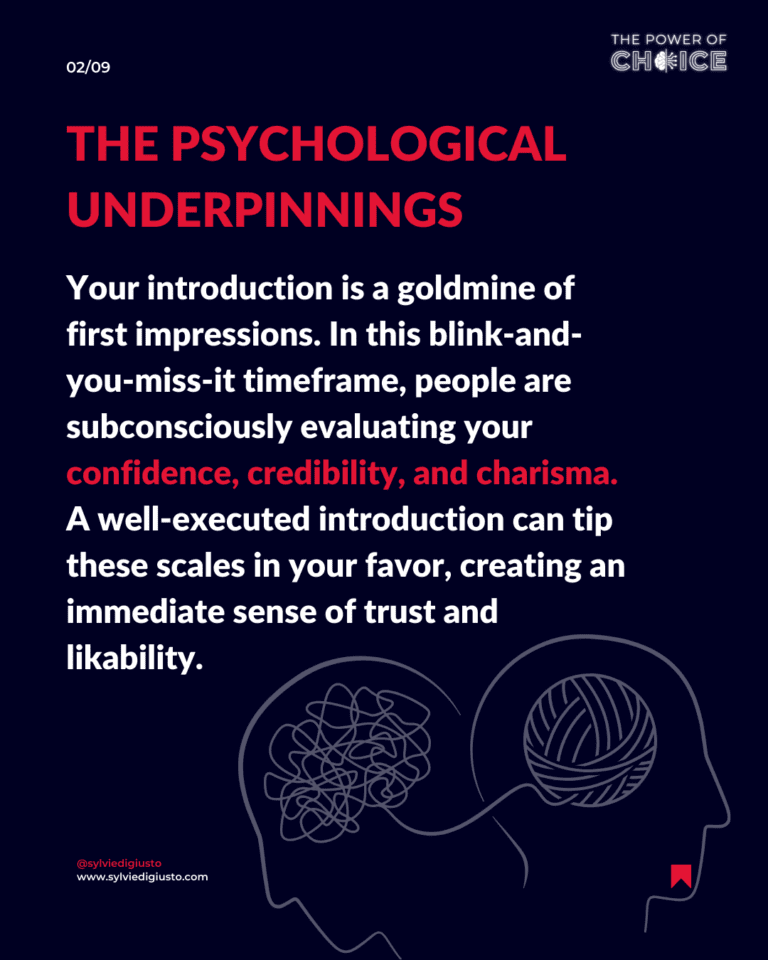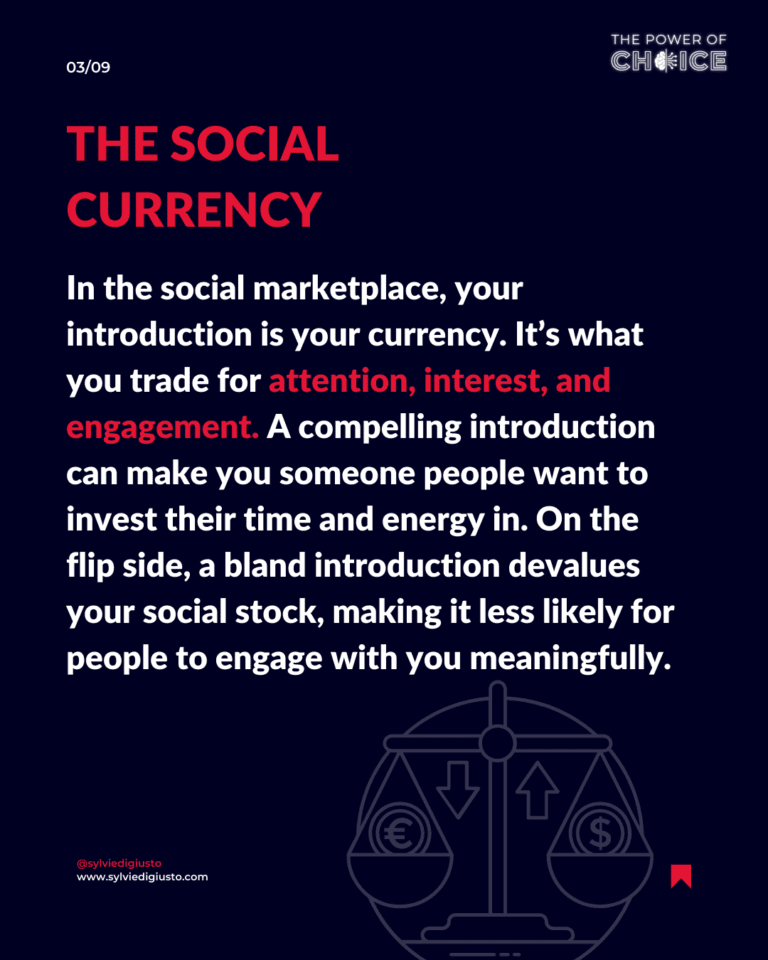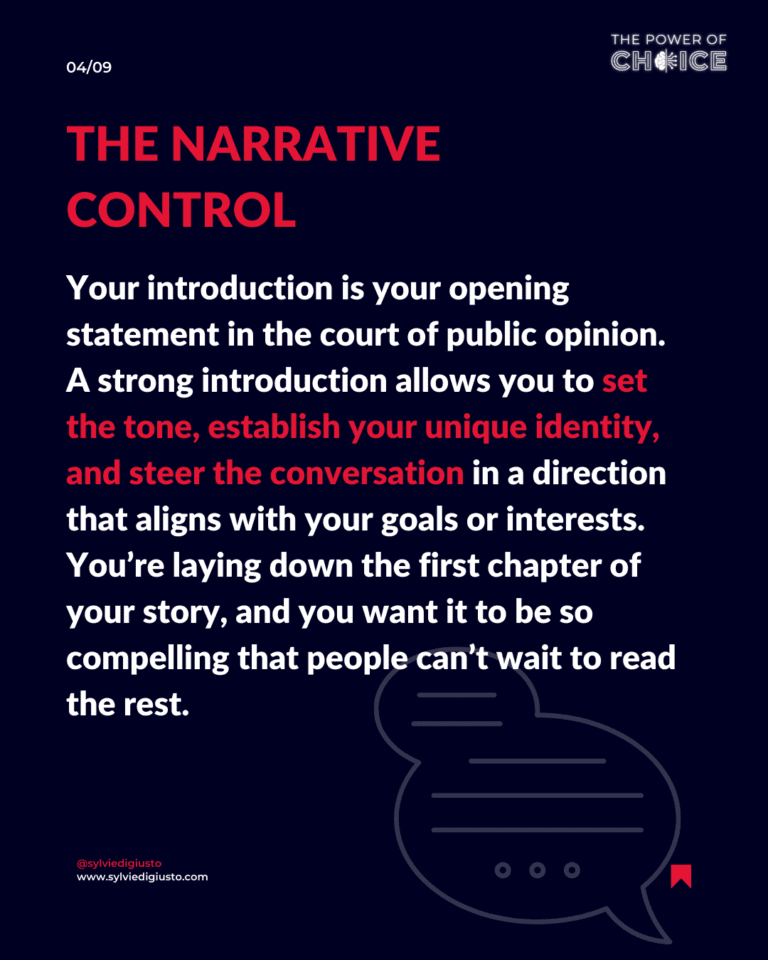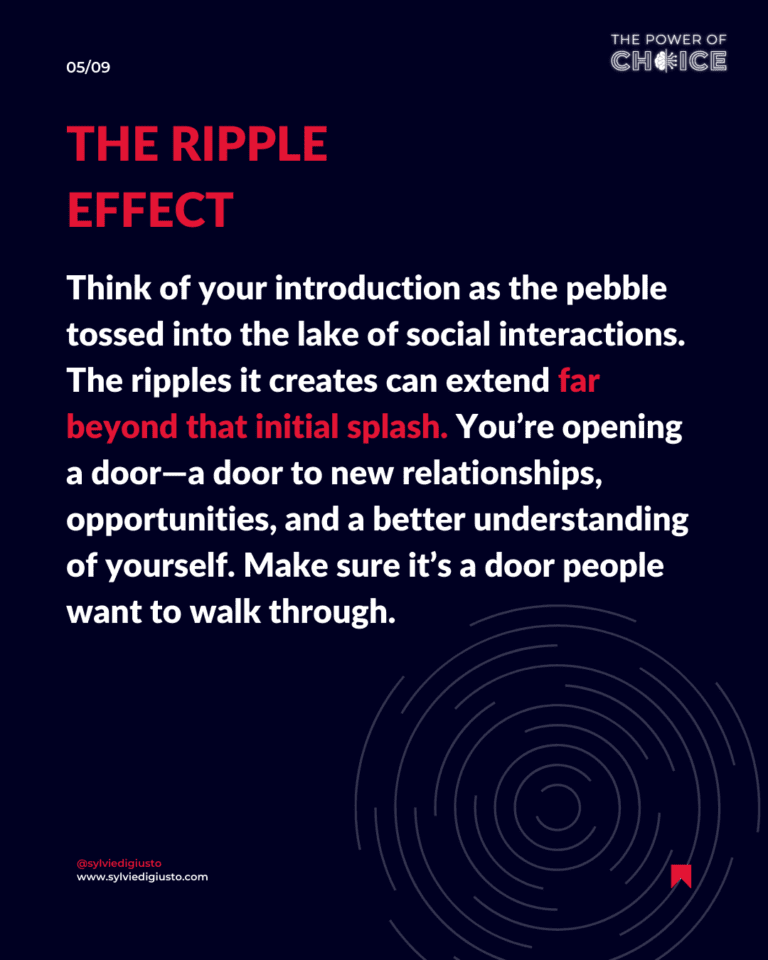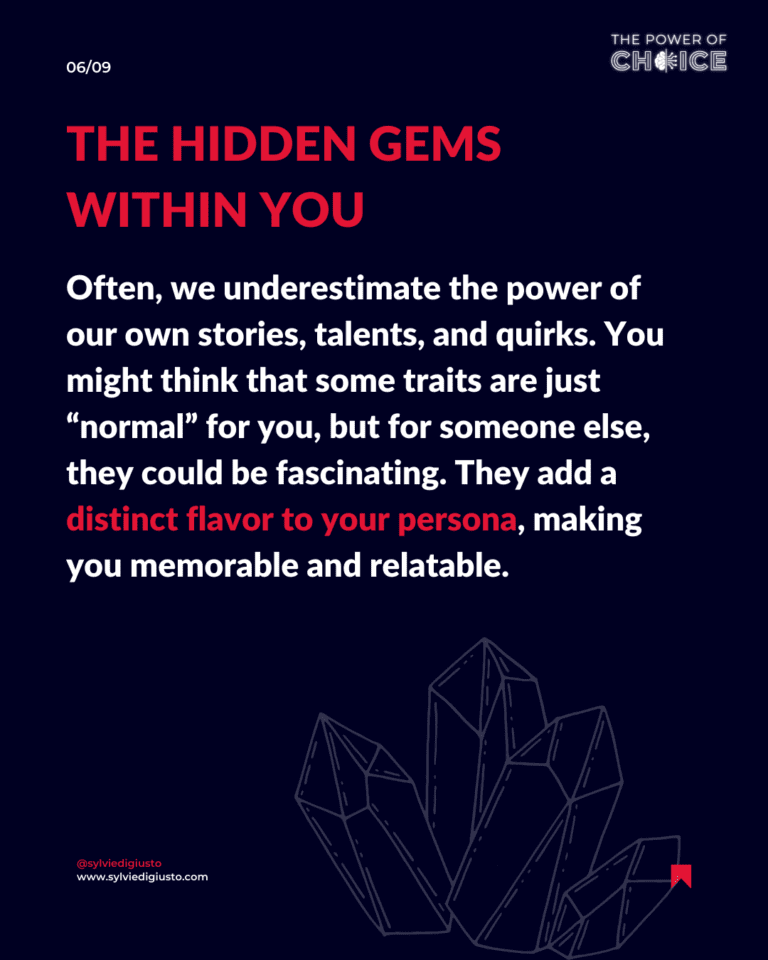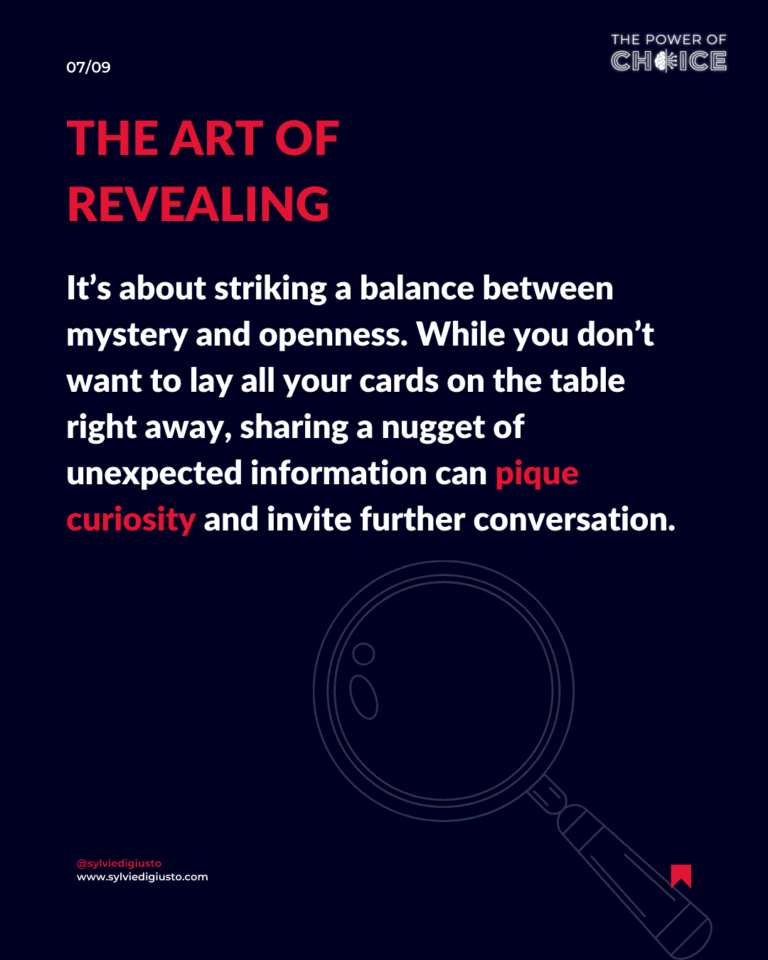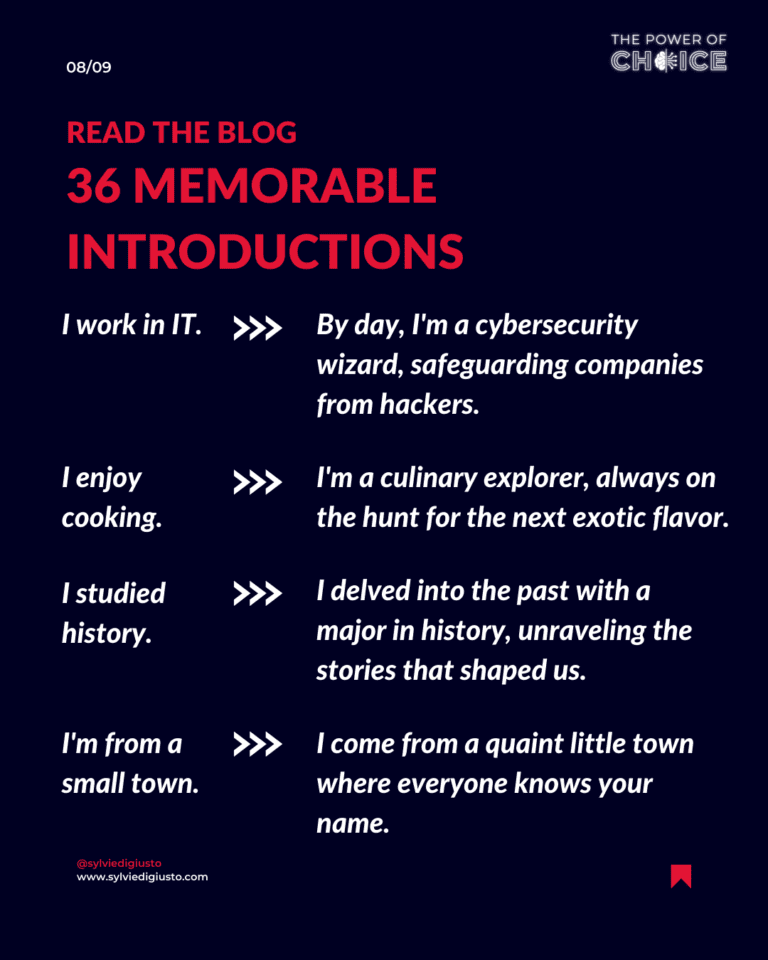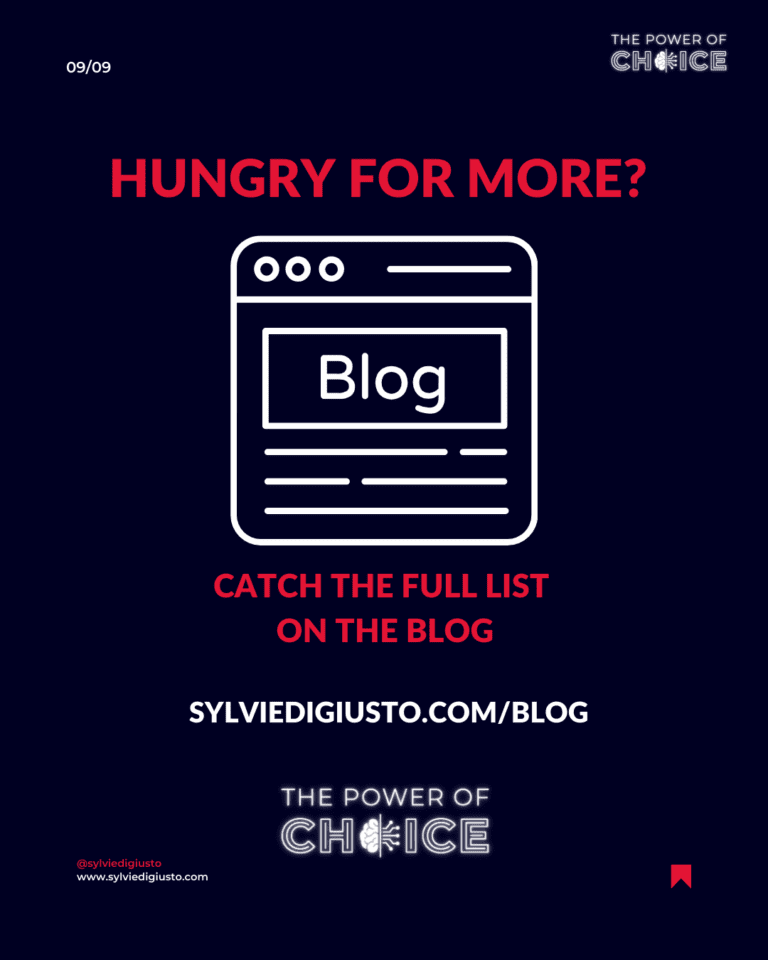 PS: Interested in more content like this? Make sure to follow me on Instagram. It's where I visualize and publish my thoughts daily. I hope to see you there.